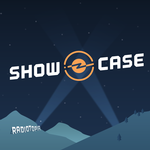 Showcase from Radiotopia
Showcase, from PRX's Radiotopia, features original podcast series of all stripes, from emerging and leading producers around the world.
Episodes
Introducing our new Showcase series! In The Polybius Conspiracy, producers Jon Frechette and Todd Luoto investigate the decades-old urban legend of Polybius, a mysterious arcade game that is purported to have briefly appeared in Oregon arcades for a few weeks in 1981 before abruptly disappearing.