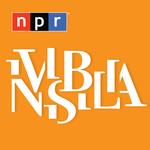 NPR: Invisibilia Podcast
Invisibilia (Latin for all the invisible things) is about the invisible forces that control human behavior - ideas, beliefs, assumptions and emotions. Co-hosted by Lulu Miller and Alix Spiegel, Invisibilia interweaves narrative storytelling with scientific research that will ultimately make you see your own life differently.
Episodes
We offer you a truly mind-blowing alternative explanation for how an emotion gets made. And we do it through a bizarre lawsuit, in which a child dies in a car accident, and the child's parents get sued by the man driving the other car.

We are naturally drawn to finding solutions. But are there ever problems we shouldn't try to solve? Lulu Miller visits a town in Belgium with a completely different approach to dealing with mental illness. Families in the town board people – strangers - with severe mental illnesses in their homes, sometimes for decades. And it works, because they are not looking to cure them.

Alix and Lulu examine the surprising effect that our expectations can have on the people around us. You'll hear how people's expectations can influence how well a rat runs a maze. Plus, the story of a man who is blind and says expectations have helped him see.

In "Fearless," co-hosts Alix Spiegel and Lulu Miller explore what would happen if you could disappear fear. A group of scientists believe that people no longer need fear — at least not the kind we live with — to navigate the modern world. We'll hear about the striking (and rare) case of a woman with no fear. The second half of the show explores how the rest of us might "turn off" fear.

New podcast from one of a producer of Radiolab. In "The Secret History of Thoughts," co-hosts Alix Spiegel and Lulu Miller ask the question, "Are my thoughts related to my inner wishes, do they reveal who I really am?" The answer can have profound consequences for your life. Hear the story of a man gripped by violent thoughts, and explore how various psychologists make sense of his experience. Also, meet a man trapped inside his head for 13 years with thoughts as his only companion.