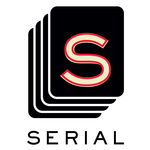 Serial
Serial is a new podcast from the creators of This American Life, hosted by Sarah Koenig. Serial unfolds one story - a true story - over the course of a whole season. The show follows the plot and characters wherever they lead, through many surprising twists and turns. Sarah won't know what happens at the end of the story until she gets there, not long before you get there with her. Each week she'll bring you the latest chapter, so it's important to listen in, starting with Episode 1. New episodes are released on Thursday mornings. Serial, like This American Life, is a production of WBEZ Chicago.
Episodes
Nice White Parents is baaaaasically Serial Season Four, coproduced by the New York Times. It follows the model of Season Three, focusing on a single institution enmeshed in a larger system, instead of an individual case. In this case, the past, present and future of a single Brooklyn school's history of failed integration attempts. [more inside]

The state of Ohio decides where Joshua belongs. [more inside]

A teenager decides to cooperate.

"If you listen closely to the trash-talking, you start to get the message." Follow up on the cases of Jesse Nickerson, who feels he's continually harassed by police after winning a lawsuit against them, and Erimius Spencer, beaten by a cop subsequently fired for excessive force. [more inside]

Don't tell the judges, but the prosecutors have the most power in the building. [more inside]

This episode deals with two separate murders of young children in Cleveland. It's not an easy listen. [more inside]

The smell of raw marijuana + acting nervous + hands in pockets = ? [more inside]

When a judge believes he knows you better than you know yourself. [more inside]

A young woman at a bar is slapped on the butt. So why's she the one in jail? [more inside]

Are you hearing what I'm hearing?

Woulda, coulda, shoulda...

It makes sense if you're Bowe Bergdahl.

This week, Sarah Koenig ducks back into the Adnan Syed case for a few days. There's a hearing in Baltimore—a court proceeding that's been nearly sixteen years in the making. Syed's attorney will introduce new evidence, and present a case for why his conviction should be overturned. Sarah and producer Dana Chivvis will discuss what happens, day by day. [more inside]

Sarah and Dana discuss Day 2 of Adnan's post-conviction hearing. We learn about how the prosecutor cross-examined Asia McClain, and how the cell phone data might not hold up.

Why did Bowe Bergdahl walk off?

Serial is going back to the Adnan Syed case for a few short daily episodes about a new hearing focusing on whether his trial lawyer was negligent. In this first episode, Asia McClain takes the stand.

CIA, FBI, YouTube, the Portland PD? There was no handbook for getting Bergdahl back. [more inside]

What's happening on the other side of the door? [more inside]

Bergdahl's first year in captivity starts with an escape and ends with an escape. In between, he learns necessary, twisted lessons of survival.

On the move with Bergdahl, the Taliban slip past the U.S. Army's massive effort to find him. During those days and weeks, each side is asking, what is Bergdahl worth to us?

In the middle of the night, Pfc. Bowe Bergdahl grabs a notebook, snacks, water, some cash. Then he quietly slips off a remote U.S. Army outpost in eastern Afghanistan and into the dark, open desert. About 20 minutes later, it occurs to him: he's in over his head.

On January 13, 1999, Adnan Syed was a hurt and vengeful ex-boyfriend who carried out a premeditated murder. Or he was a bewildered bystander, framed for a crime he could never have committed. After 15 months of reporting, we take out everything we've got - interviews and documents and police reports - we shake it all out, and we see what sticks.

Almost everyone describes the 17-year-old Adnan the same way: good kid, helpful at the mosque, respectful to his elders. But a couple of months ago, Sarah started getting phone calls from people who knew Adnan back then, and told her stories of a different kind of boy. [more inside]

Adnan's trial lawyer was M. Cristina Gutierrez, a renowned defense attorney in Maryland – tough and savvy and smart. Other lawyers said she was exactly the kind of person you'd want defending you on a first-degree murder charge. But Adnan was convicted, and a year later, Gutierrez was disbarred. What happened?

New information is coming in about what maybe didn't happen on January 13, 1999.  And while Adnan's memory of that day is foggy at best, he does remember what happened next: being questioned, being arrested and, a little more than a year later, being sentenced to life in prison.