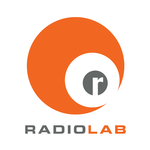 Radiolab from WNYC
Radiolab is a show about curiosity. Where sound illuminates ideas, and the boundaries blur between science, philosophy, and human experience. Radiolab is heard around the country on more than 450 NPR member stations. Check your local station for airtimes. Embed the Radiolab widget on your blog or website. Radiolab is supported, in part, by the National Science Foundation and the Alfred P. Sloan Foundation, enhancing public understanding of science and technology in the modern world. More information about Sloan at www.sloan.org. All press inquiries may be directed to Jennifer Houlihan Roussel at (646) 829-4497.
Episodes
"Radiolab creator and host Jad Abumrad spent the last two years following around music legend Dolly Parton, and we're here to say you should tune in! In this episode of Radiolab, we showcase the first of Jad's special series, Dolly Parton's America. In this intensely divided moment, one of the few things everyone still seems to agree on is Dolly Parton—but why? That simple question leads to a deeply personal, historical, and musical rethinking of one of America's great icons." Note: this episode contains an interview with Metafilter's own Paul Slade.

Back in 2008 Facebook began writing a document. It was a constitution of sorts, laying out what could and what couldn't be posted on the site. Back then, the rules were simple, outlawing nudity and gore. Today, they're anything but.  How do you define hate speech? Where's the line between a joke and an attack? How much butt is too much butt? Facebook has answered these questions. And from these answers they've written a rulebook that all 2.2 billion of us are expected to follow. Today, we explore that rulebook. We dive into its details and untangle its logic. All the while wondering what does this mean for the future of free speech? This episode was reported by Simon Adler with help from Tracie Hunte and was produced by Simon Adler with help from Bethel Habte. Special thanks to Sarah Roberts, Jeffrey Rosen, Carolyn Glanville, Ruchika Budhraja, Brian Dogan, Ellen Silver, James Mitchell, Guy Rosen, and our voice actor Michael Chernus. Support Radiolab today at Radiolab.org/donate.

A new discovery: prodding the brain with light, a group of scientists were able to turn back on a part of the brain affected by Alzheimer's disease.

Tuck your napkin under your chin.  We're about to serve up a tale of love, loss, and lamb chops.

In today's episode, we meet a young woman from Texas, born and raised, who can't prove that she exists.

When people are dying and you can only save some, how do you choose? What happens, what should happen, when humans are forced to play god? In this episode, we follow New York Times reporter Sheri Fink as she searches for the answer. In a warzone, a hurricane, a church basement, and an earthquake, the question remains the same. What happens, what should happen, when humans are forced to play god? [more inside]

Forests feel like a place of great stillness but dig deeper and there's a hidden world beneath your feet as busy and complicated as a city. [more inside]

How an outsider became the vanguard of a movement that made everything about debate debatable. [more inside]

In this episode, conception takes on a new form—it's the sperm and the egg, plus two wombs, four countries, and money. Lots of money.

When Dr. Sacks announced a few months ago that he had terminal cancer and wouldn't do any more interviews, we asked him if he'd talk with us one last time. This is that conversation.

Ross McNutt has a superpower — he can zoom in on everyday life, then rewind and fast-forward to solve crimes in a shutter-flash. But should he?

The surprising ways that loops steer... and sometimes derail... our lives. [more inside]

The story of how punk rock's arrival in Cuba allowed a small band of outsiders to sentence themselves to death and set themselves free. [more inside]

During World War II, something happened that nobody ever talks about. A tale of mysterious balloons, children caught up in the winds of war. And the terror of silence.

This episode we pierce the spandex-ed heart of professional wrestling, and travel 400 years into the past to walk the line between reality and fantasy. [more inside]

Stories about walking the tightrope between doubt and certainty. Trigger warning.

How a tiny group of social engineers are making our online relationships kindler and gentler, whether we like it or not. [more inside]

The most popular sport in the US is savage, creative, brutal & balletic. Love it or loathe it, it's a touchstone of the American identity. [more inside]

Radiolab brings a preview of Invisibilia . The lines between boy and girl can be blurry but NPR's Invisibilia introduces us to someone with a very new idea of how blurry they can be. [more inside]

This episode contains a handful of stories that show how every time we think we've settled on a price for something, it slips out of our grasp. [more inside]

Buttons are usually small and unimportant. But not always. Sometimes they are a portal to power, freedom, and destruction. Today we thread together tales of taking charge of the little things in life, of fortunes made and lost, and of the ease with which the world can end. [more inside]

We turn to doctors to save our lives -- to heal us, repair us, and keep us healthy. But when it comes to the critical question of what to do when death is at hand, there seems to be a gap between what we want doctors to do for us, and what doctors want done for themselves.

The metaphor, magic, and money coursing through our veins... [more inside]

One of our favorite human beings turns 80 this week. To celebrate, Robert asks Oliver Sacks to look back on his career, and explain how thousands of worms and a motorbike accident led to a brilliant writing career. [more inside]

Tales of lethargic farmers, zombie cockroaches, and even mind-controlled humans (kinda, maybe). [more inside]