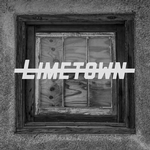 Limetown
Ten years ago, over three hundred men, women and children disappeared from a small town in Tennessee, never to be heard from again. In this seven-part podcast, American Public Radio host Lia Haddock asks the question once more, "What happened to the people of Limetown?"
Episodes
+18 days 2 hrs since Lia Haddock's abduction. [more inside]

APR reporter Lia Haddock receives a disturbing audio file that appears to have been recorded in Limetown during the Panic. Her full interview with the sender of this audio file will be broadcast on Monday December 14. [more inside]

APR reporter Lia Haddock receives the answers she's been seeking in the season one finale of Limetown.

Deirdre Wells, Limetown survivor and Max Finlayson's ex-wife, reveals what incited The Panic. [more inside]

After the death of Max Finlayson, Lia Haddock questions whether or not to continue the program.

Max Finlayson, Missing Male #4 from Limetown, divulges the purpose of the doomed research facility to APR journalist Lia Haddock. [more inside]

APR's Lia Haddock responds to a leaked 911 call involving her and a survivor from Limetown.

APR journalist Lia Haddock speaks with the second known survivor from Limetown, inching closer to discovering what the true purpose of the infamous research facility was.

A quick apology from American Public Radio's Lia Haddock.

American Public Radio journalist Lia Haddock shares the first interview in recorded history with a survivor from Limetown. [more inside]

Ten years ago, over three hundred men, women and children disappeared from a small town in Tennessee, never to be heard from again. In this seven-part podcast, American Public Radio host Lia Haddock asks the question once more, "What happened to the people of Limetown?" [more inside]