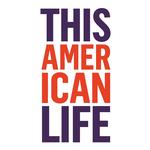 This American Life
Official free, weekly podcast of the award-winning radio show "This American Life." First-person stories and short fiction pieces that are touching, funny, and surprising. Hosted by Ira Glass, from WBEZ Chicago Public Radio. In mp3 and updated Mondays.
Episodes
Stories of people who decide the only way forward — for real change — is to burn everything to the ground. We go to Amsterdam where the boss of the city's fire department sets off a war with his own firefighters. [more inside]

What if someone told you about a type of therapy that could help you work through unhealed trauma in just ten sessions? Some people knock through it in two weeks. Jaime Lowe tried the therapy—and recorded it.

A bunch of teenagers go missing from a town in Long Island. For months, the police treat them as runaways, ignoring the kids' parents, who keep trying to tell them otherwise. They keep trying to tell them that something much worse might have happened. [more inside]

A flute player breaks into a British museum and makes off with a million dollars worth of dead birds.

A security guard at the airport notices something going wrong on the tarmac, and takes it upon herself to fix it. It's way harder than she expects.

Samantha Broun talks to cops, politicians, inmates, and family closest to the crime that changed policy 20 years ago for inmates serving life sentences in Pennsylvania. It's a crime Samantha knows well, because it happened to her mom. This story was produced by Samantha Broun and Jay Allison for Transom, and won the Silver Award in the 2016 Third Coast / Richard H. Driehaus Foundation Competition. TW: Violence, sexual assault.

We return to Greece with stories of people trying to move on with their lives in whatever way they can. We meet a couple who fell in love even though they weren't expecting anything like that to happen, and even though her family didn't approve. We also meet a shopkeeper in a camp who's running what amounts to a cigarette charity. INTERACTIVE TOUR [more inside]

Stories of people trying to make sure they get what they paid for, from political change to bedroom slippers. We follow a donor as he vets presidential candidates, and go inside a company wrestling with the consequences of its "no questions asked," lifetime return policy.

The way people talk about being fat is shifting. With one-third of Americans classified as overweight, and another third as obese, and almost none of us losing weight and keeping it off, maybe it's time to rethink the way we see being fat. A show inspired by Lindy West's book Shrill.

This week, a story about doubt: how it germinated, spread, and eventually took hold of an entire community, with terrible consequences. A collaboration with The Marshall Project and ProPublica.

Forget the easy way. This week, stories about people who come up with very innovative...and unusual...solutions to their problems. Including the story of a young voter who defies political categorization.

Most of us go from day to day just coasting on the status quo. If it ain't broke, why fix it, right? But when routines just get too mundane or systems stop making sense, sometimes you just have to hold your breath...and jump. This week, stories of people who leap from their lives, their comfort zones...even through time.

When Jesse first started getting letters from Pamala, he couldn't believe his luck. He'd been waiting all his life to fall in love—and then he started getting these letters from the perfect woman. Vulnerable. In need of protection. Classic beauty. He was totally devoted. They corresponded for years. And when something happens that really should change how he feels about her— he just can't give it up.

Twenty years ago, the prime minister of Israel was assassinated. The killer was a lone gunman, Israeli and Jewish, just like the prime minister. Lots of witnesses saw it happen; the assassin confessed immediately, that night, and has never recanted. But today, oddly, lots of people don't believe it happened that way. And a question hangs over the country: did this act change the fate of the nation?

This week we go into the room at the headquarters of fast food chain Hardee's with the people who decided that this burger with beef, hot dogs, and chips is what America should be eating. We'll hear the story of how they sold that burger and other instances where how you tell the story is more important than the literal facts.

Often we see someone's situation from the outside and think we know exactly what's going on. This week This American Life gets inside and find out just how much more interesting the reality of it is, including a teenaged girl who records a remarkable story about the boyfriend who abuses her, and why it's so hard to break up with him. (trigger warning for depictions of domestic abuse)

A father constructs an elaborate fantasy to occupy his 12 children, and a woman finds herself sucked into a world of make believe that we almost never get to see inside. [more inside]

Last week we looked at a school district integrating by accident. This week: a city going all out to integrate its schools. Plus, a girl who comes up with her own one-woman integration plan.

Right now, all sorts of people are trying to rethink and reinvent education, to get poor minority kids performing as well as white kids. But there's one thing nobody tries anymore, despite lots of evidence that it works: desegregation. Nikole Hannah-Jones looks at a district that, not long ago, accidentally launched a desegregation program. First of a two-part series. [more inside]

For July 4th, a story about someone who's desperately trying – against long odds – to make it to the United States and become an American. Abdi is a Somali refugee living in Kenya and gets the luckiest break of his life: he wins a lottery that puts him on a short list for a U.S. visa. This is his ticket out. But before he can cash in his golden ticket, the police start raiding his neighborhood, targeting refugees.

Blair Braverman was a dog musher on an Alaskan glacier. One day the weather turned rough, and she and a pack of tourists were stuck. The worst part? They had to pretend like nothing was wrong. This and other stories of people facing very difficult situations who put their game face on and muscle through. And, we hear from people whose faces betray them and prominently display all their anxiety.

It used to be that the American expats in China were the big shots. They had the money, the status, the know-how. But that's changed. What's it like to be an American living in China now? And what do they understand about China that we don't?

Some information is so big and so complicated that it seems impossible to talk to kids about. This week, stories about the vague and not-so-vague ways to teach children about race, death and sex - including a story about colleges responding to sexual assault by trying to teach students how to ask for consent. Also, a story about how and when to teach kids about the horrors of slavery and oppression in America.

Stories of people who are tied together, but imagine radically different futures. In one case, a movie star and her ex-husband plot against Kim Jong-Il. In another, a woman stalks her doppleganger. And sometimes, one bed is the basis for an entire relationship, even for a man who almost never sees the person who shares his bed.

We tend to give credit to those who stand by their beliefs. But sometimes it requires even more courage to change them. This week, stories of people reconsidering how they really feel about their enemies, their homes, and themselves. We also talk to a girl named Zalena, who finds herself in a pretty unexpected place.

Stories of people, cities, and commonwealths touching their noses and proclaiming "not it!" Including the story of how one city used a rocking chair to take retribution against a late night TV show host, and an island that takes people it doesn't want to deal with and ships them away.

Even when you're not trying to get one over on someone, it can be useful to keep the truth to yourself. Or conversely, to not know why people are lying to your face all the time. This week we'll tell you the whole truth about not telling the whole truth. Including the story of a guy who learned to lie for the first time in his life at age 29.

Yes fellas, lots of you think of yourselves as good guys. But what does it really take to be a good guy? We have stories of valiant men attempting to do good in challenging and not-so-challenging circumstances: in department stores, public buses, and at the bottom of a cave 900 feet underground.

There's a program that brings together kids from two schools. One school is public and in the country's poorest congressional district. The other is private and costs $43,000/year. They are three miles apart. The hope is that kids connect, but some of the public school kids just can't get over the divide. We hear what happens when you get to see the other side and it looks a lot better. (Beeped version) [more inside]

This week, stories of people who are in put into positions they're completely unqualified to handle ... but who try to make it work anyway. Including one story of a tough group of soldiers who attempt to save lives through the power of show tunes. [more inside]

There are so many cops who look at the killing of Eric Garner or Mike Brown and say race didn't play a factor. And there are tons of black people who say that's insane. There's a division between people who distrust the police — even fear them — and people who see cops as a force for good. Stories of people living on both sides of that divide, and people trying to bridge it.

This American Life host Ira Glass was never into William Burroughs. Didn't get why people love his writing so much. Then he heard this radio story that changed all that, partly because it wasn't very reverential about Burroughs. For Burroughs 101st birthday, we hear that story. [more inside]

The Internet is the one place where it's safe to say whatever you want — nobody will know it's you. But the same protections that make commenters invulnerable are what make the Internet scary — even downright dangerous — for the commented upon. In this week's show: what happens when the Internet turns on you?

The Invisibilia preview roadshow continues! Can other people's expectations of you alter what you can do physically? Alix Spiegel and Lulu Miller of NPR's new radio show and podcast Invisibilia investigate that question – specifically, they look into something that sounds impossible: if people's expectations can change whether a blind man can see. [more inside]

As New Year's approaches and people are contemplating things they want to change about themselves, we have stories of people trying to wake themselves up, shake up their own lives, or wake up others. Including the story of a company – or maybe it's a movement – called WakeUpNow. [more inside]

This holiday season we bring you a show filled with stories of people going to great lengths to throw a special Christmas for their families. Including tales of Luna the guinea pig (pictured), Bambi the reindeer, and Jeko the super-powerful (and somewhat-scary) Christmas elf. [more inside]

Stories about people feeling lost and trying to figure out how to move ahead: two brothers take a doomed road trip through through Mexico and a couple from radically different backgrounds draw up a contract for their unlikely romance.

Every day we make mistakes, and most of the time we just ignore these failings and move forward. But every so often, there is one that makes us pause and take notice. This week, people struggling with those regrets — big and small — that take root and have to be dealt with.